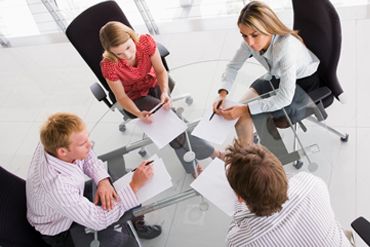 Benefits of Outsourcing
Running a profitable medical practice or successful healthcare institution today is no easy task. The endless paperwork of insurance claims and patient billing can be a major distraction from your main priority of providing quality healthcare. Outsourcing with KeyMed Partners frees you from administrative headaches, provides a more cost-effective billing solution, increases cash flow and ensures proper reimbursement.
When you outsource, you can reduce or eliminate ongoing staffing problems. No more staff turnover, lost time for vacations or productivity problems to deal with. And you'll never have to worry about training A/R processing employees again. At KeyMed Partners, our professional billing staff maintains rigorous productivity and quality standards to handle your accounts receivable efficiently.
Our Coding Experts Maximum Reimbursement
We are accounts receivable professionals; well versed in the myriad of guidelines, procedures and forms required by the multitude of insurance providers in today's complicated healthcare world. The staff at KeyMed Partners is continually being trained in the latest coding and billing practices.
Our coding experts are adept at reporting medical procedures correctly for maximum reimbursement. We'll review your patient billing paperwork to eliminate under coding and ensure proper compliance. But our service doesn't stop there. If a claim is rejected, we'll work with the insurance company until it's resolved to your satisfaction.
All of our practices and procedures at KeyMed Partners, Inc. are HIPAA Compliant. We understand the importance of complete confidentiality when it comes to proprietary patient information.
We utilize the most up-to-date technology for processing accounts receivable. So, you'll never again have to worry about purchasing or maintaining costly computer equipment and software.
Learn more about how KeyMed Partners can improve your accounts receivable.
Want to get started now? Give us a call at 855-453-9633.