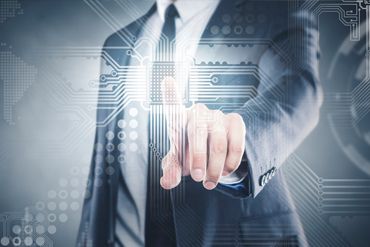 State-Of-The-Art Technology
Technology & Compliance are important and integral parts of our business. We are constantly searching for new and improved methods to increase productivity for our staff, to address security and privacy issues of our clients and their customers, and to simply keep up with ever-changing technological advances and privacy awareness issues. We utilize the most up-to-date technology for processing accounts receivable. So, you'll never again have to worry about purchasing or maintaining costly computer equipment and software.
KeyMed operates a sophisticated state-of-the-art Call Center that includes enterprise level PBX. KeyMed uses best practice, high-availability hardware and industry-leading technology. With partners like Medent for our medical billing software and Columbia Ultimate Business Systems (CUBS) for our ManageMed software, enterprise level hardware vendors (Dell, IBM and Apple) for server and desktop systems, Cisco for networking, and Nortel Networks for our phone systems reliability and service are guaranteed.
Security
At KeyMed Partners we utilize the most up-to-date technology to ensure the security of all confidential information. We secure various remote connections to our clients via VPN, CITRIX and terminal services. Remote connectivity is accomplished through use of Cisco firewalled networking and high bandwidth fiber channel WAN connections with redundant connections with other providers.
Email is secured through a Microsoft Exchange Server with a front end/back end deployment scheme. Access to email is controlled through domain level user permissions. Email encryption through PGP and ZIP is utilized to secure email attachments.