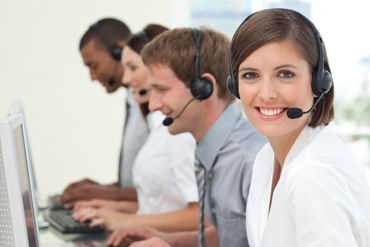 Insurance Verification & Pre-Authorization
The need to verify a patient's insurance coverage and obtain pre-authorization for certain procedures has grown steadily. Unfortunately, staffing levels at most healthcare providers has not kept pace with the burden of this time-consuming process. Not obtaining insurance verification or adequately documenting pre-authorization can mean delayed claim processing or denial of payment.
More and more healthcare providers are turning to KeyMed Partners to handle insurance verification and pre-authorization. Having an experienced team of experts to manage the process provides a more reliable reimbursement rate, speeds up payment processing and reduces errors. More importantly, it eliminates this headache for your staff, allowing them to focus on patients, not paperwork.
Insurance Verification
Verify valid appointments
Confirm insurance coverage or Medicare eligibility
Update patient with active insurance information
Note if pre-certification or pre-authorization is required
Contact patient to update demographics, if no appointment in past 6 months
Provide insurance verification performance standards and measurements
Report weekly and monthly activity
Pre-authorization
Identify procedure and diagnosis codes
Verify procedure codes requiring pre-authorization
Contact patient's insurance to confirm necessity of pre-authorization
If pre-authorization is required – determine if authorization is already on file; contact patient's insurance with CPT and diagnosis codes and DOS; document authorization number or the status of a pending authorization
If pre-authorization is not required – document file with appropriate information and name of insurance representative
If procedure is not covered or won't be authorized – contact healthcare provider to notify them that procedure is not covered
Our insurance verification and pre-authorization specialists have experience dealing with all major insurers across the country such as Blue Cross Blue Shield, United Healthcare, AETNA, etc.